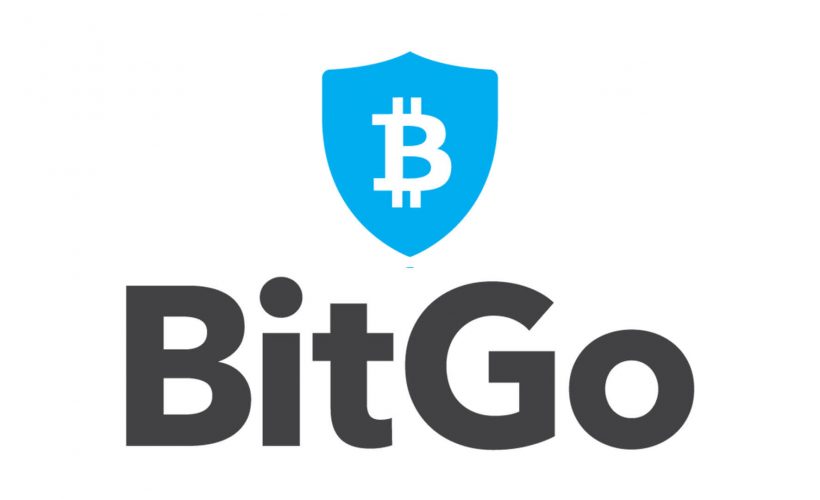 Blue Horizon Advisory
In partnership with www.cryptalnews.com
BitGo Blockchain Software, We vote YES!
1. Summary
Owner: BitGo
Sector: Blockchain Software
Proposal: BitGo Dash Implementation
Recommendation: Positive
2. Owner
2.1 Owner presentation
Name:
"BitGo"
Logo:
Inception:
2013
Presentation:

BitGo is a blockchain software company that secures digital currency for institutional investors.
It offers a suite of tools for managing wallets of multiple coin types, including the world's five largest cryptocurrencies.
This technology solves the most difficult security, compliance and custodial problems associated with blockchain-based currencies

Key figures:
Total Funding : $54.5 m
Link:
https://www.bitgo.com
2.2 Owner history and track record
Mike Belshe CEO & Co-founder
He started his career at Hewlett Packard, followed by Silicon Valley startup Netscape Communications Corp., where he worked on the Netscape Enterprise Server
He joined Good Technology, before co-founding Lookout Software in 2004
In 2006, he joined Google and was one of the first engineers on the Google Chrome team
Later co-founded the SPDY protocol. He submitted SPDY to the IETF in 2011 and was an author of HTTP/2.
Belshe currently serves as CEO of BitGo, and he also currently serves on the steering committee for CCSS, the Cryptocurrency Security Standard.
Investment opportunity summary
3.1 Goals
Integration of Dash to the set of cryptocurrencies already supported by BitGo
Buildup and extend all BitGo features and product offering to Dash
Allow businesses that already use Bitgo suite of tools to add Dash to their platforms
Allow individual Dash community to use BitGo wallet and benefit from its multiple services (instant transactions, security…)
The funding request aims to:
Pay required salaries of the engineers for full-featured wallet integration of Dash
Fully integrate and deploy Dash into Bitgo: Full implementation into Bitgo's API and web application and full support for Dash instant send transactions.
4. Funding scheme
4.1 Requested funds
Total: 516 Dash
4.2 Funding schedule
| | |
| --- | --- |
| Payment type: | One-time payment |
| Start date: | 19th May 2018 |
| End date: | 16th August 2018 |
| Final voting: | 30th 2018 |
Vote statistic
Completed
No
Votes

1 052

YES

109

NO

16

ABSTAIN
As of June 29th, 2018
Benchmark and direct competitors
| | | | |
| --- | --- | --- | --- |
| TECHNOLOGY | CURRENT WEBSITES | CATEGORY POSITION | MARKET SHARE |
| BITGO | 23 | 19 | 0.13% |
| COINIFY | 6 | 20 | 0.03% |
| TIDBIT | 25 | 18 | 0.14% |
| XAPO | 33 | 17 | 0.18% |
| MINERO | 62 | 16 | 0.34% |
Source: www.datanyse.com
Recommendation
Upside
Downside

BitGo secures the world's five strongest cryptocurrencies.
The platform processes over $10 billion in Bitcoin transactions per month, and has processed over $2 billion in Ethereum transactions since adding support late last year.
Bitgo offers a world-class custody solution for global enterprise clients. Integrating with Bitgo provides Dash exposure to Bitgo's users, and provides Bitgo's users a custody service for holding Dash

Bitgo charges fees for integration. While some other competitors offer Dash integration free of charge.
BitGo website traffic decreased heavily in recent months, according to alexa.com
Heavy operational costs (mainly salaries)
Based on the performances of Bitgo since it has been launched and the track record of its owners, there's a great opportunity for the Dash community to promote Dash to new users and enlarge its integration to Bitgo clients list. Besides all the upsides mentioned above, the plan of Dash integration is clear and the milestones are well detailed which lowers any risk of non-completion.
We conclude then that there's a great potential for Dash integration in Bitgo platform on many levels: Bring Bitgo users to Dash community, Make Dash benefit from all Bitgo features especially regarding instant payment and security, give a great push the Dash presence in such Platforms mainly oriented to Businesses and corporations.
Disclaimer:
All rights attached to this document are exclusively reserved to Blue Horizon Advisory This document can in no case be copied, photocopied, or partially or completely duplicated without prior written permission from Blue Horizon Advisory. This document can only be distributed by Blue Horizon Advisory. This document is intended solely for the use of the addressees. It should not be transmitted to any person other than the original addressees without the prior written consent of Blue Horizon Advisory. If you receive this document in error, please delete or destroy it and notify the sender immediately.
This document is communicated for information purposes only and It should not be construed as an offer or solicitation with respect to the investment or disinvestment. This document is based on a carefully selected public information. However, no representation, warranty or undertaking, express or implied, is made to the recipients of this document as to or in relation to the accuracy or completeness or otherwise of this document or as to the reasonableness of any assumption contained in this document. In addition, any view, opinion or other information provided herein is indicative.