Youtube Channel and Dash Community in Brazil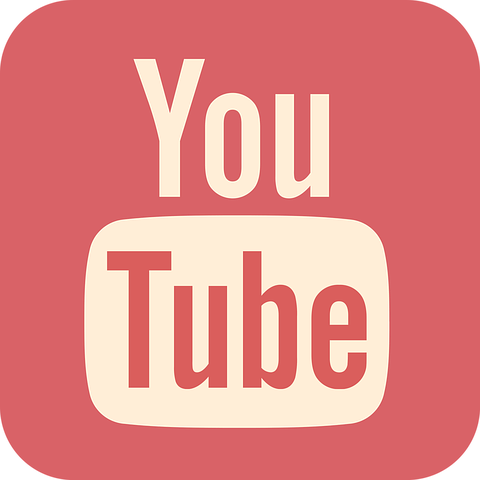 Blue Horizon Advisory in partnership with www.cryptalnews.com
'YouTube Channel + Social Media Management – Dash Brazil Community' 
We vote YES!
1. Summary
OWNER
RAMBRISSI
SECTOR
SOCIAL MEDIA
PROPOSAL
YOUTUBE CHANNEL + SOCIAL MEDIA MANAGEMENT – DASH BRAZIL COMMUNITY
RECOMMENDATION: POSITIVE
2. Owner
2.1 Owner's presentation
Name:
"ROD AMBRISSI"
Presentation:

After several months of a long approval process, Mr. AMBRISSI was nominated and approved to be a Moderator and a News Editor at  www.guiadobitcoin.com.br.

This website is the largest Crypto-News website in Latin America, the website is in Portuguese and has 2-Million-page access per month.

Starting February 1st, Mr. AMBRISSI is allowed to publish
1news/video per day on the website related to Dash Digital Cash.

Link:

https://www.dashcentral.org/p/Brazil

 
2.2 Owner history and track record 
Rod AMBRISSI founder of Dash Brazil
 AMBRISSI is the founder of Dash Brazil;
The host of Dash Dinheiro Digital in Brazil;
He was nominated and approved to be a Moderator and a News Editor at www.guiadobitcoin.com.br.
He started his YouTube channel in June 2017 and has published more than
200 videos in less than a year;
His YouTube channel has reached 9,700 followers and has generated
350,000 views.
3. Investment opportunity summary
a-   Concept
Develop, create and execute a series of 8 Videos in Portuguese (1 per week) introducing Dash for this specific market. Also create 8 video Interviews in Portuguese Via Skype with current users, early adopters and another member involved in Dash or another cryptocurrency.
As the cryptocurrency market in Brazil is very much behind compared to the US / EU market, there is much to be covered.
b-  Goals
Explain and promote Dash to the Brazilian market in Portuguese in order to expand the use of Dash and motivate this specific market to adopt Dash, both as users and as merchants.
c-   Offer
8 videos about Dash all with a common theme (See Themes list below) averaging 10 minutes each in length. Every Tuesday.
Skype Interview with 8 guests to talk about how they got into Crypto Currency and what are the comparison and benefits of Dash.
Episode Themes: (Open to suggestions and order of appearance)
What is Dash?
The beginning of bitcoin and the decentralized Cryptocurrency Idea and how we compare it to Dash
Is there a Maximum Coin Supply in Dash?
How to Open a Dash Wallet?
Difficulties of Buying Dash and other Digital Coins in Brazil.
How to use Shapeshift and other Exchange Market tools with Dash
Explanation about instant, Private and secure Dash Network
Where to Buy Dash?
How to start mining Dash.
Dash website explanation also Forum and Central
How to become a merchant and its benefits
Team, Development and Project Information
Skype Interview with Davis Dos Santos / MMA Fighter to talk about the impact of Dash Sponsorship in his career (in Portuguese)
Interview with Daniel Diaz (Portuguese / Spanish) to talk about his recent visit to Brazil during the 2nd Bitcoin Summit at CoinBR and the direction the Brazilian Market and Latin American Market are going.
d-  SOCIAL MEDIA STRATEGY
Canal YouTube:
https://www.youtube.com/channel/UC5WA2NjZp8VHK_Vl8TdWTtQ
Twitter:
https://twitter.com/DashDinheiro
Facebook:
https://www.facebook.com/DashDinheiroDigital/
e-   Technology
Laptop – MacBook Pro 17"
Laptop – MacBook Pro 15"
Video Encoder using Wirecast
Camera – Sony Alpha
Mic – USB Badaax
Editing Suite – Avid Media Composer
f-    Social Media Activity and YouTube Activity numbers
4. Funding scheme
4.1 Requested funds
| | |
| --- | --- |
| Monthly amount: |  16 Dash (3747 USD) |
| Completed payments: |   4 totaling in 64 Dash (2 Month remaining) |
| Total |  64 Dash |
4.2 Funding schedule
| | |
| --- | --- |
| Payment type: | One-time payment |
| Start date: | 17th February 2018 |
| End date: | 14th August 2018 |
| Final voting: |   30th June 2018 |
5. Votes Statistics                                                                                                                         

As of June 30th 2018
6. Benchmark and Direct Competitors      
YouTube Channel
Followers
Views
Target
Registration
Rod AMBRISSI

(Dash Dinheiro Digital)

9.7 K
350 K
Portuguese community
June 16, 2017
Jerry BANFIELD
239 K
22 M
French community
May 31, 2011
HASHEUR
81K
3.3 M
English-speaking community
July 31, 2016
TENGO DINERO
37K
3.8 M
Hispanic community
Sep 15, 2014
6. Recommendation
Upside
Downside

There is a demographic in Portuguese speaking countries who are interested in learning about and embracing Dash.

Dash specific content in Portuguese on social media will increase the engagement and use of Dash.

Requiring low investment.

The budget is not detailed enough.
Based on the proposal description and the need to promote DASH in this specific market, we think that this funding request is very reasonable and has a great upside for the Dash Community (More visibility, win business…).
We conclude then that there's a great potential in this investment opportunity.
Disclaimer:
All rights attached to this document are exclusively reserved to Blue Horizon Advisory This document can in no case be copied, photocopied, or partially or completely duplicated without prior written permission from Blue Horizon Advisory. This document can only be distributed by Blue Horizon Advisory. This document is intended solely for the use of the addressees. It should not be transmitted to any person other than the original addressees without the prior written consent of Blue Horizon Advisory. If you receive this document in error, please delete or destroy it and notify the sender immediately.
This document is communicated for information purposes only and It should not be construed as an offer or solicitation with respect to the investment or disinvestment. This document is based on a carefully selected public information. However, no representation, warranty or undertaking, express or implied, is made to the recipients of this document as to or in relation to the accuracy or completeness or otherwise of this document or as to the reasonableness of any assumption contained in this document. In addition, any view, opinion or other information provided herein is indicative.