Virginia Beach Granted $500,000 to Establish Bitcoin Mine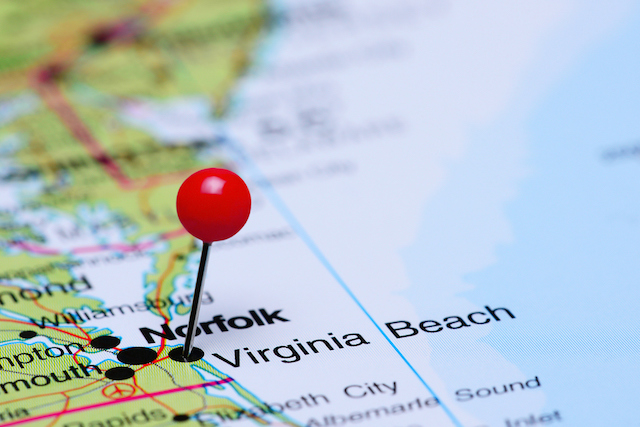 Virginia Beach, a city in the United States, has been granted $500,000 for the establishment of a new bitcoin mine in the area.
The Virginia Beach Development Authority announced that it was giving the funds to Bcause LLC in bid to help create as many as jobs opportunities within Virginia Beach.
The mine – which is currently under construction but could launch as soon as later this month, according to a report – is being funded to the tune of nearly $65 million.
Bcause LLC, a privately-held company that rooted itself in Virginia Beach back in 2013, would expand its operations and transfer its corporate headquarters to 5465 Greenwich Road in Virginia Beach.
The new location is 84,000 square feet of space that will establish its corporate headquarters and the computers and systems essential to mine digital currency for the global financial market and back other data processing needs of the firm.
Furthermore, Bcause LLC has plans to add 100 new full-time jobs with average yearly salaries of $60,000 with this expansion.
The grant is a noteworthy, showing the kind of convergence between public-sector efforts to bolster job growth and the cryptocurrency space.
In addition to the resources, Bcause would be eligible to apply for reduced taxes on computers and other expenses associated to the data center being erected.
"Virginia Beach is again on the forefront of innovative technology, and we are extremely pleased that Bcause LLC will remain here," said Virginia Beach Economic Development director Warren Harris in a statement.
"The cryptocurrency market is rapidly expanding, and we anticipate Bcause LLC will be at the forefront of this emerging financial system."
Last June, Montana's government gave a $416,000 grant to a bitcoin mining operation in the area.
Similar to the situation in Virginia Beach, officials in Montana offered the funds in an effort to drive job creation up through the development of new data center resources.